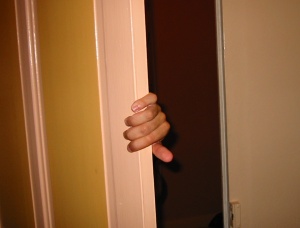 Yes, this is me... blame Mathieu for the photo!
Who am I?
My name is Matthias, I was born in France in Tournon sur Rhône, Ardèche (Here is a HUGE photo I took in August 2001, isn't it simply beautiful?) on October 18 1978 then lived there for a bit more than 10 years, then lived almost another 10 years just a few kilometers away (in a town called Mercurol, Drôme). My mother is canadian, and has always spoken to me in english, so yes, I speak both french and english, lucky me!
For those interested, here is my resumé (in french).
After some math and computer studies in Lyon, France (where I lived for 5 years in all), and jobs in two different companies over there, I moved to Barcelona, Spain (in June 2001), where I now live.
Some things I like
Lego, reminds me of such good moments :-)
GNU/Linux - I'm the creator of freshrpms.net
Movies and DVDs
My best friends
Honesty and sincerity
Travelling
Sleeping laaaaate in the morning...
Some things I don't like
Lying
Chocolate
Pigeons
Dogs
Violence
Intolerence
Getting bored...
Contacting me
The easiest way to reach me is by email, thias at marmotte.net of course! I've also got an ICQ number, phone numbers and even a place where I live...
My online photo albums